Gift-ideas for the holiday season.
A bit of inspiration never does any harm. Especially at this time of year when you need to find the perfect Christmas gift again. To avoid any unnecessary headache, the shops in Europaallee have some great ideas about what to put under the Christmas tree. There's something for everyone, whether you're buying for gym bunnies, fashionistas, foodies, adventurers, connoisseurs, art lovers, eco-friendly consumers or city kids – and it goes without saying that they'd all love the idea of supporting local business.
You'll find a vast range of gift ideas below. Clicking on the name of the shop will take you directly to the online shop or website. Discover some truly inspired ideas!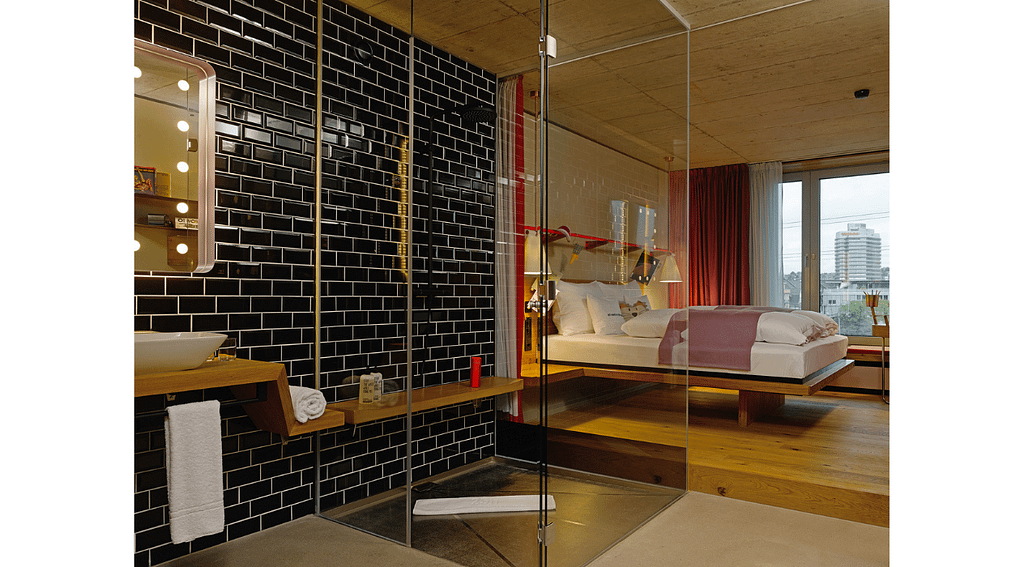 Whether it's a hotel stay, a visit to the restaurant or a drink at the bar, a voucher for the 25hours Hotel Langstrasse means that your next adventure in the city can be planned. If you're missing a small gift, a visit to the 25things Shop right next to the lobby is always a great option.
From November 26 to December 26, you can book a very special room as part of Hotel Noël's pop-up: In collaboration with Zurich-based label schoenstaub, a room has been restyled in 70ies flair. Book your experience here.
www.25hours-hotels.com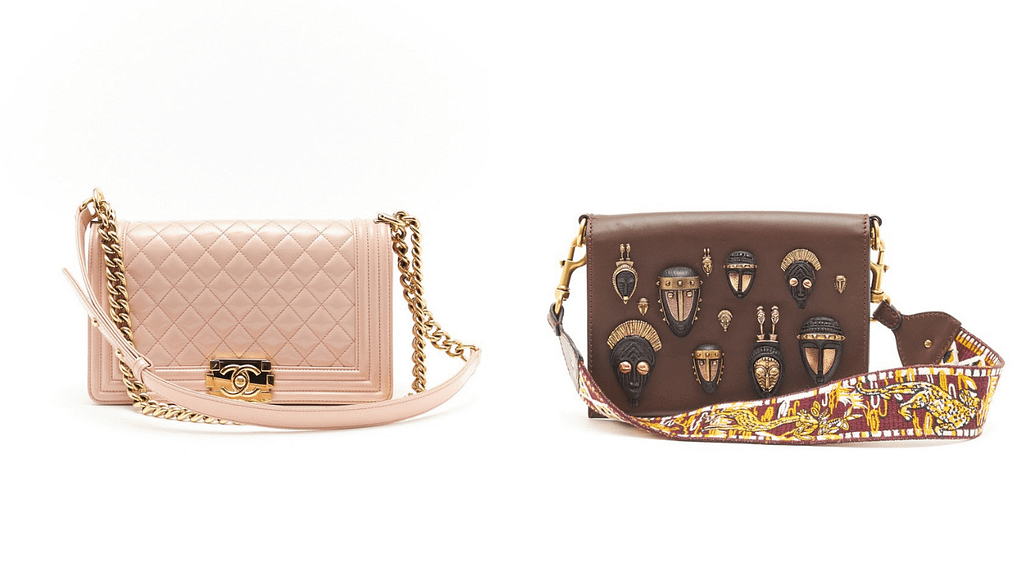 Looking for a more personal touch this year? Abito Allora sells stunning designer jewellery that's been given a second life. Exquisitely beautiful but also an absolute collector's item is this limited edition Chanel Boy in pink patent leather. Or perhaps something even more flamboyant? What about a Valentino bag with carved wooden masks and a hand-stitched strap in Safari style? Enjoy browsing and discovering our vintage gems and designer fashion.
www.abitoallora.com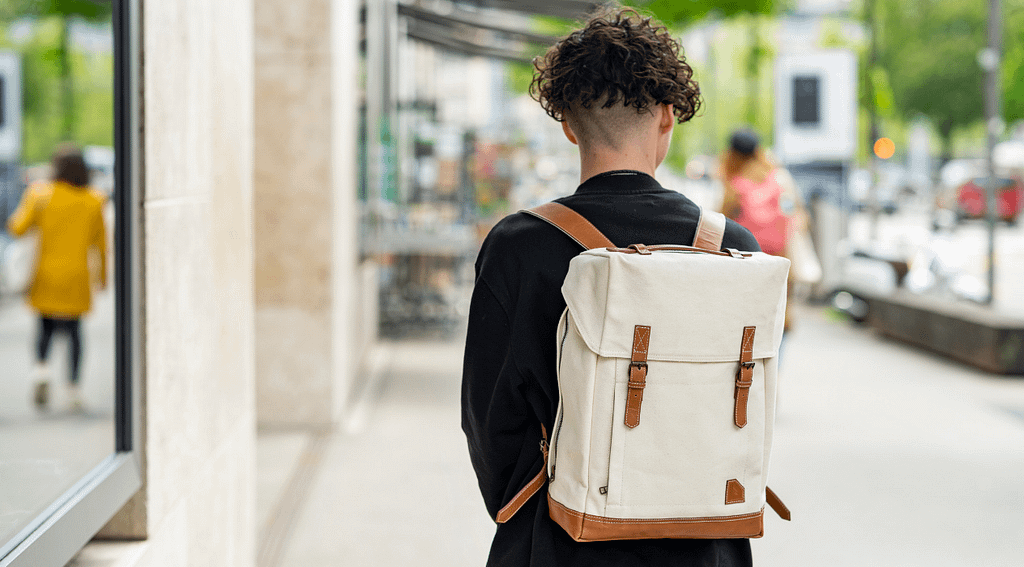 The Arniko concept store is the place for urban clothing and contemporary fashion. Many of the products come from the in-house Arniko collection which the owners make alongside their partners under the most sustainable and transparent conditions possible. What about an Arniko backpack for your loved ones?
www.arniko.ch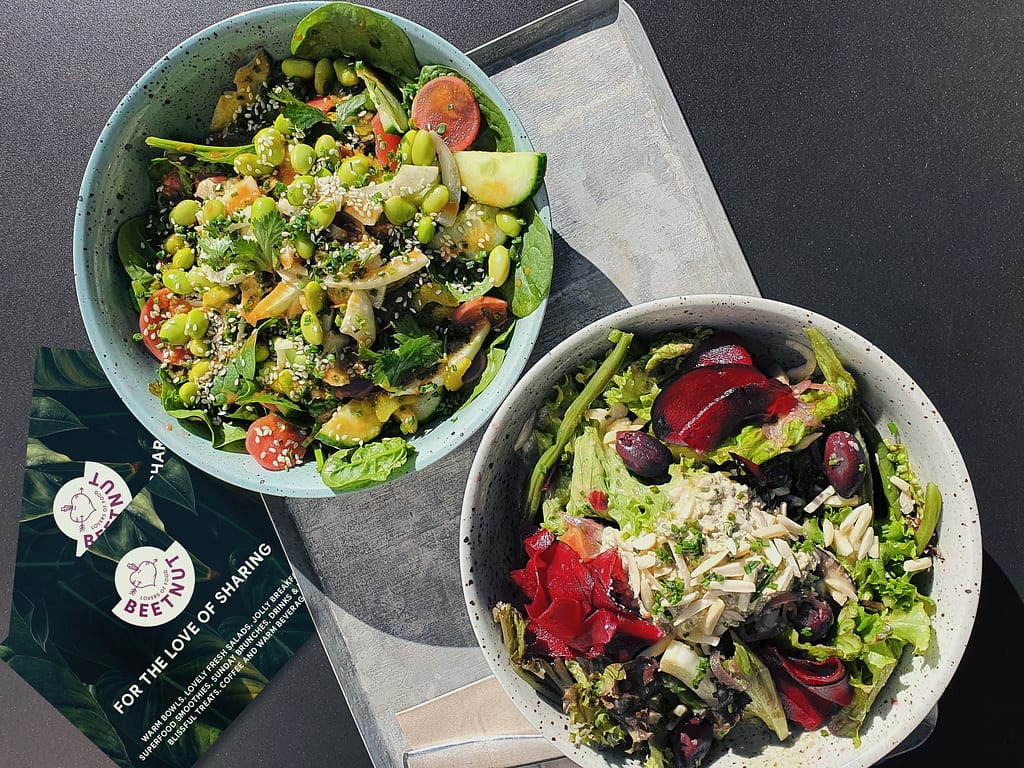 BEETNUT ist Ihre Adresse für gesunden und pflanzenbasierten Genuss in der Europaallee. Schicken Sie die
BEETNUT in Europaallee is great for healthy, plant-based dishes. Indulge your loved ones' taste buds on a journey of discovery by getting them a voucher for brunch, lunch or dinner.
www.beetnut.com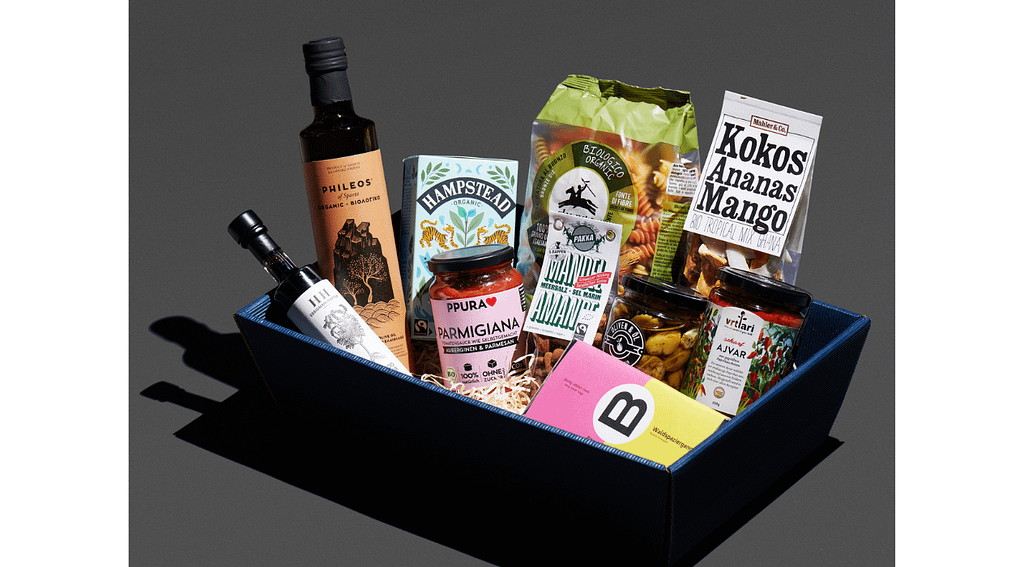 BRIDGE is a combination of fine dining, a market and events. The vast range of speciality products means there's something for everyone. The team at Bridge makes Christmas easy for you by packing a selection of exquisite goods in a beautifully presented gift basket. Any foodie would be delighted to receive one.
www.bridgezurich.ch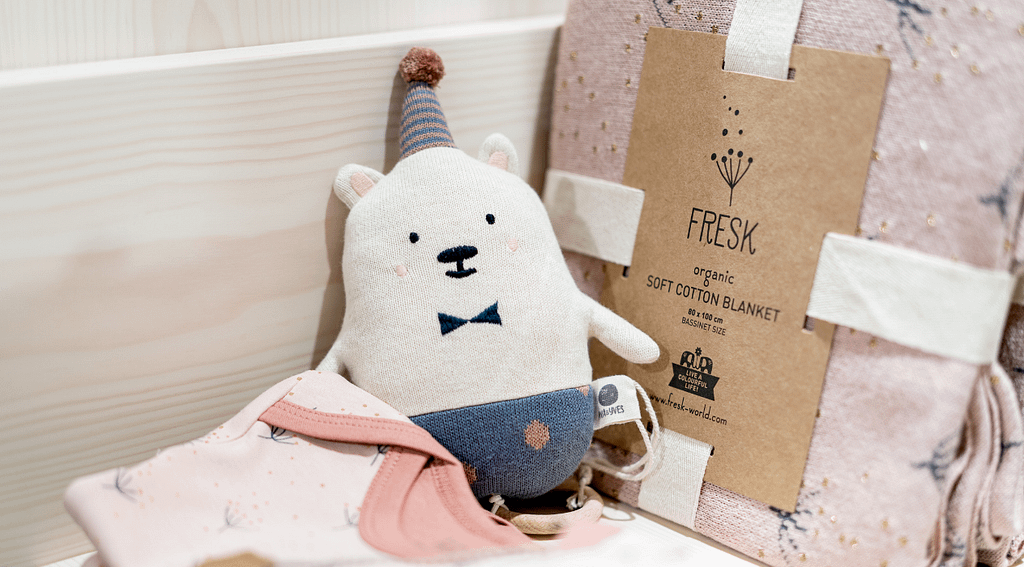 At Changemaker, you'll find a wide selection of sustainable products relating to fashion, the home and cuisine. You're sure to find the ideal gift for everyone: for example, a reusable drinking bottle, yoga and meditation cushions or simply a voucher so they can make their own choice.
www.changemaker.ch
Sogar bei der Credit Suisse können Sie ein Weihnachtsgeschenk besorgen: Mit dem Geschenk-Sparkonto haben Sie die
You can even get your Christmas presents from Credit Suisse – the gift savings account helps you create a solid financial basis for a child so they can get off to a flying start in future, whether for travel or to give them some financial security. You can also combine the savings account with a gift investment fund savings plan to optimise the potential earnings generated by the gift savings account.
www.credit-suisse.com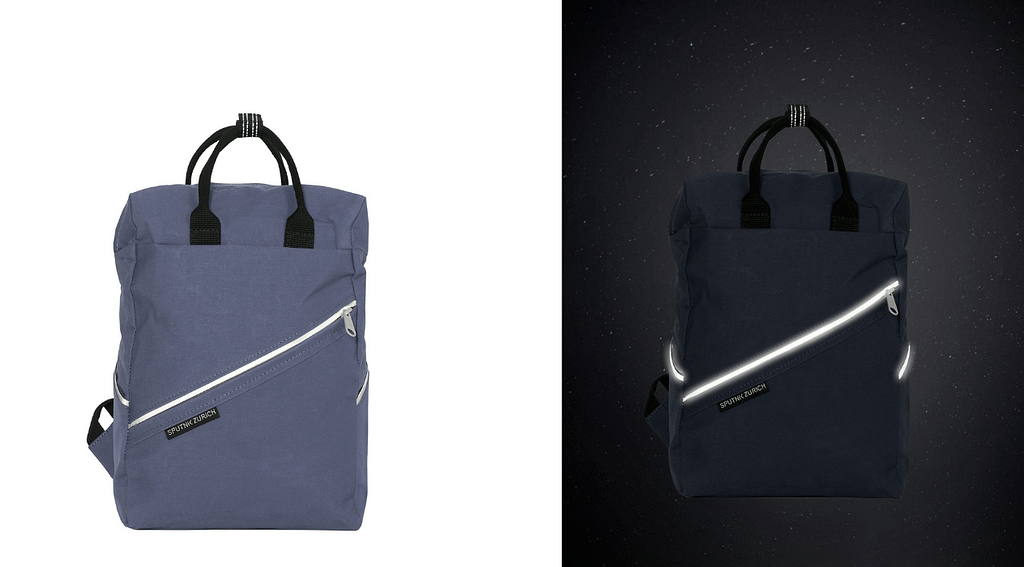 Die Macherei is the place where young artists, photographers and designers all sell their products. It also runs various courses where creative craft skills are taught. If you don't fancy making your own things, you'll also find lots of finished products in the extensive Die Macherei range. How about some handmade jewellery by Laura Micheli or a reflective rucksack from IUKI?
www.diemacherei.ch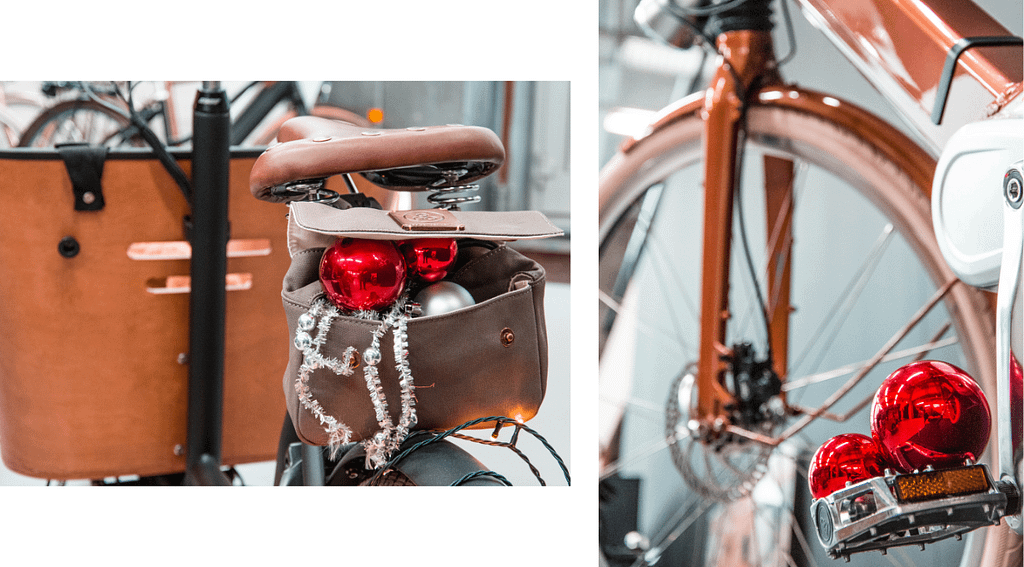 Cycling is simply tremendous fun. You'll find everything you need at the EGO Movement: from the perfect practical children's bike to fashionable cycling helmets and classic e-bike models.
www.egomovement.com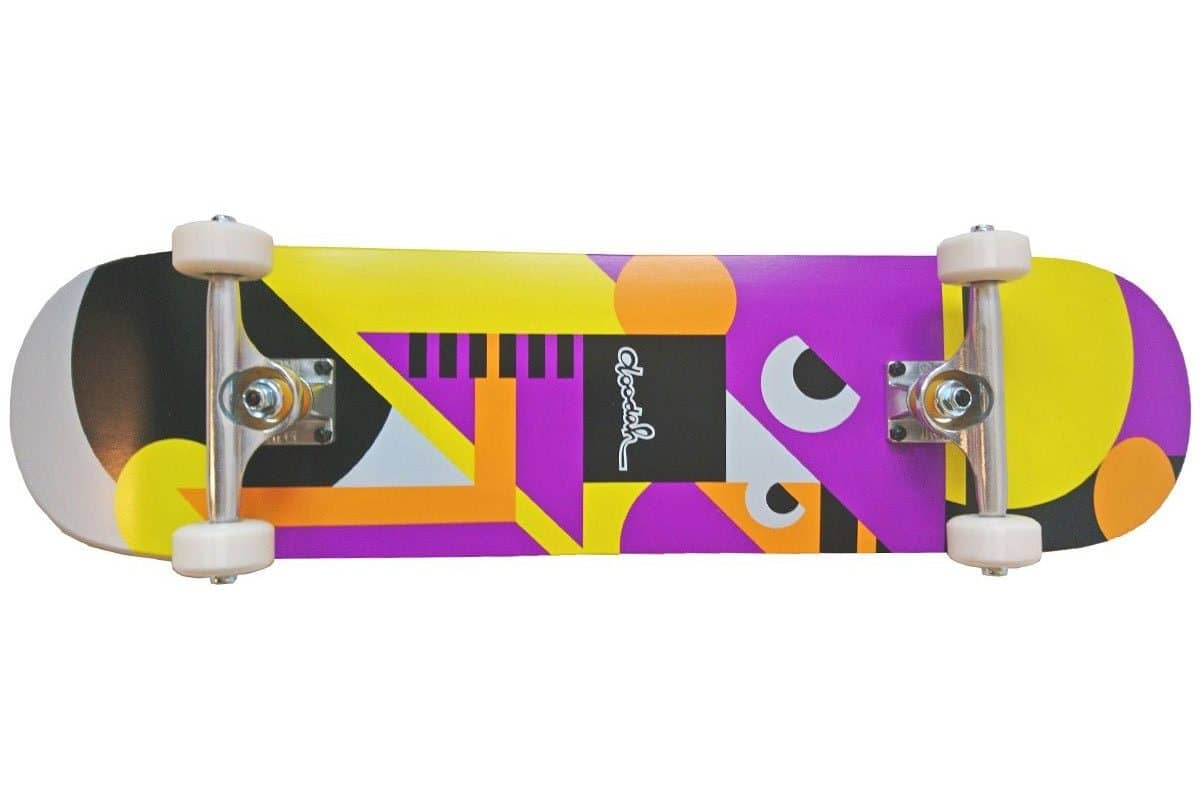 You'll find fantastic gifts for lovers of streetwear and skateboarding at doodah. The Tangram complete skateboard is great for getting around the city. Sneakers, hoodies, caps, shorts and everything else that can go under the Christmas tree can also be found here.
www.doodah.ch
The art of couture is celebrated at Eva Bräutigam's studio. But you don't need to get your loved ones measured up to find a great present. Lots of high-quality textile products are also available. What about a tie by E. Marinella for Dad, or a cosy cashmere scarf for your best friend?
www.evabraeutigam.ch
Fashnpie sells an excellent selection of sustainable and fair brands, including clothing, homeware, jewellery, beauty products and stationery. Giving your loved ones a voucher is the perfect gift because then they can find exactly what they're looking for among all the great products.
There's also a 10% discount on the value of the goods with every voucher purchase during the month of December with the code word 'I love Europaallee'! So you're rewarded too as a little thank you!
www.fashnpie.ch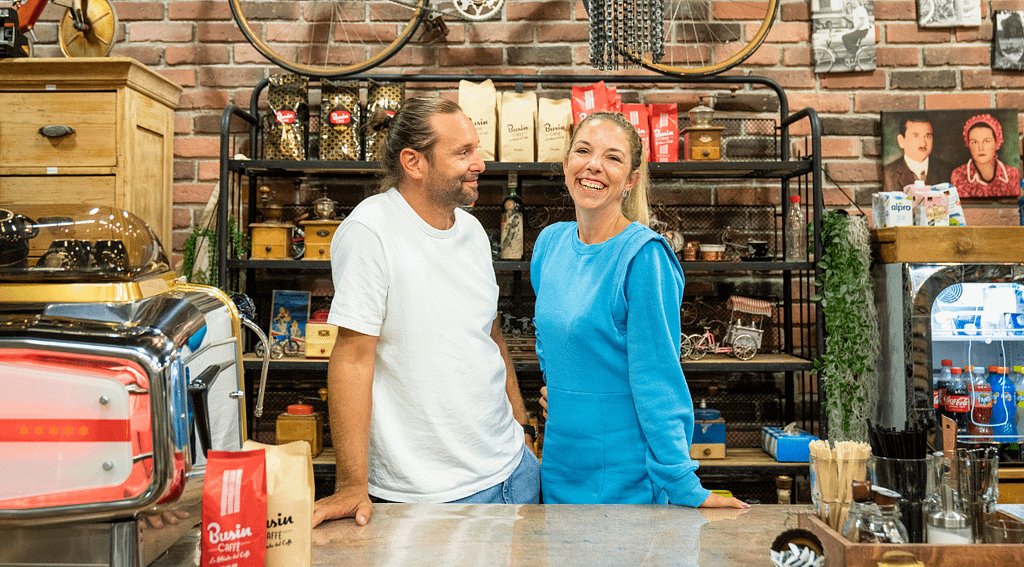 Wie es der Name Happy Bike erahnen lässt, dreht sich in diesem Sportgeschäft alles um Velos und das dazugehörige Zubehör. Im Geschäft erhalten Sie aber auch frischen Kaffe – zur Feier der Weihnachtszeit erhalten Sie jeden Kaffee bis
As the name suggests, everything in the Happy Bike sports shop is geared towards bikes and cycling accessories. You can also enjoy fresh coffee in the shop – and there's a CHF 1 discount on every cup up until Christmas to celebrate the festive season. Invest in your loved one's bike this Christmas: winter bicycle checks cost CHF 49 instead of CHF 99 until the end of February.
www.happybike.ch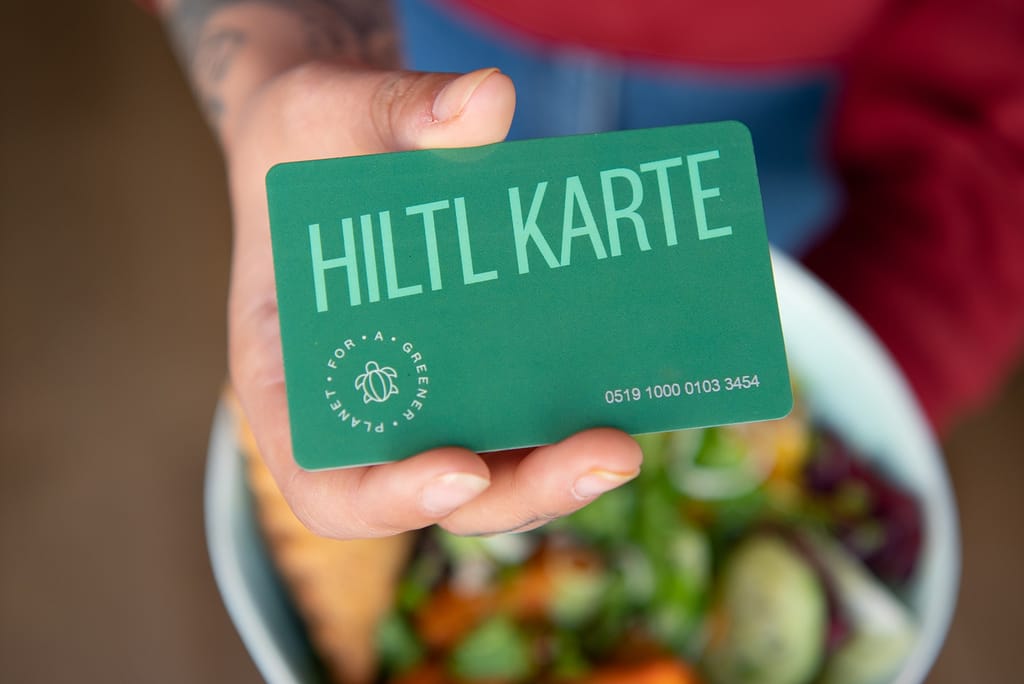 Hiltl has specialised in vegetarian food for over 120 years. Little wonder that the cult-status brand is now stocking many other products in addition to a wide range of culinary ones. This includes cookbooks or eco-friendly coffee cups. Of course, a Hiltl card for a feast or a cookery course at the Hiltl Academy are also great gift ideas.
www.hiltl.ch
Practical, high-quality and sustainable – that sums up the sporty, outdoor range of KEVIN IN THE WOODS. A new pair of trainers from the fair trade brand Veja are perfect for under the Christmas tree.
www.kevininthewoods.com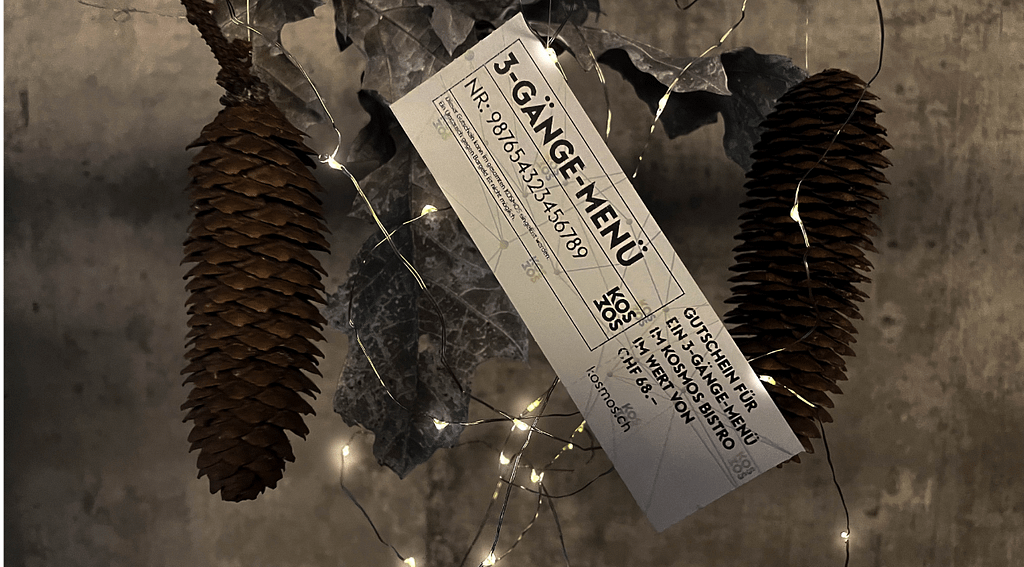 Local, seasonal and sustainable. The KOSMOS Bistro offers culinary enjoyment at a high level. Well-known chef Markus Burkhard and host and sommelière Flavia Hiestand have been responsible for the cuisine at KOSMOS since October 2021. Buy your loved ones a voucher for a delicious 3-course evening menu at KOSMOS, where they can then enjoy an evening of culture.
www.kosmos.ch
Looking for a gift for bookworms? You'll find enthralling reading for the cold days at the Lernmedien-Shop. 'Professorin werden' by Regula Kyburz-Graber is one particularly highly recommended book. The autobiography tells the story of a pioneer who entered the male-dominated world of research after graduating in biology from the Federal Institute of Technology Zurich to become the first female professor in a higher education lecturing post in Switzerland.
www.lernmedien-shop.ch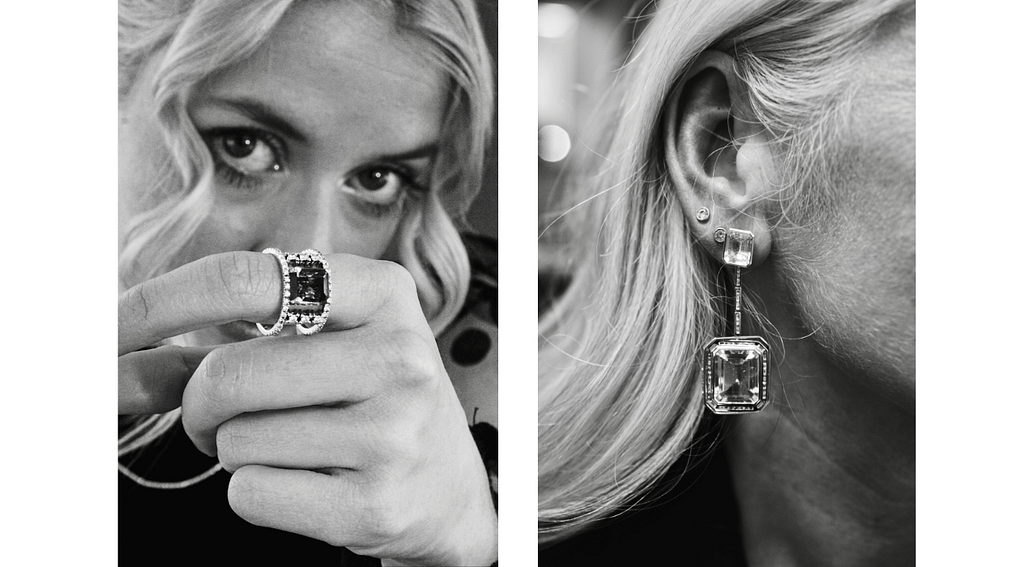 Still looking for the perfect Christmas gift? Lesunja Fine Jewellery is just the place for unique, handmade items of jewellery that look absolutely sensational. Not just extravagant, eye-catching pieces for special occasions, but also classic stylish must-haves for everyday wear – created for people with a passion for the beautiful things in life.
www.lesunja.ch
Want to change your look? A mad AVENUE voucher will set your loved ones on the path to a completely new style. They can decide whether to go for a bit of colour in their hair or an exciting new haircut. The Christmas set from Oribe is a great gift for anyone who fancies trying out styling at home. Gold Lust Shampoo rejuvenates the hair with its revolutionary organic restoration complex while Gold Lust Conditioner repairs the damage caused over time (and from styling). A drop of Gold Lust Nourishing Hair Oil before heat styling gives hair suppleness and shine. Delightfully presented in a collector's box with a design by A Paris chez Antoinette Poisson makes a truly wonderful present.
www.madhairstyling.ch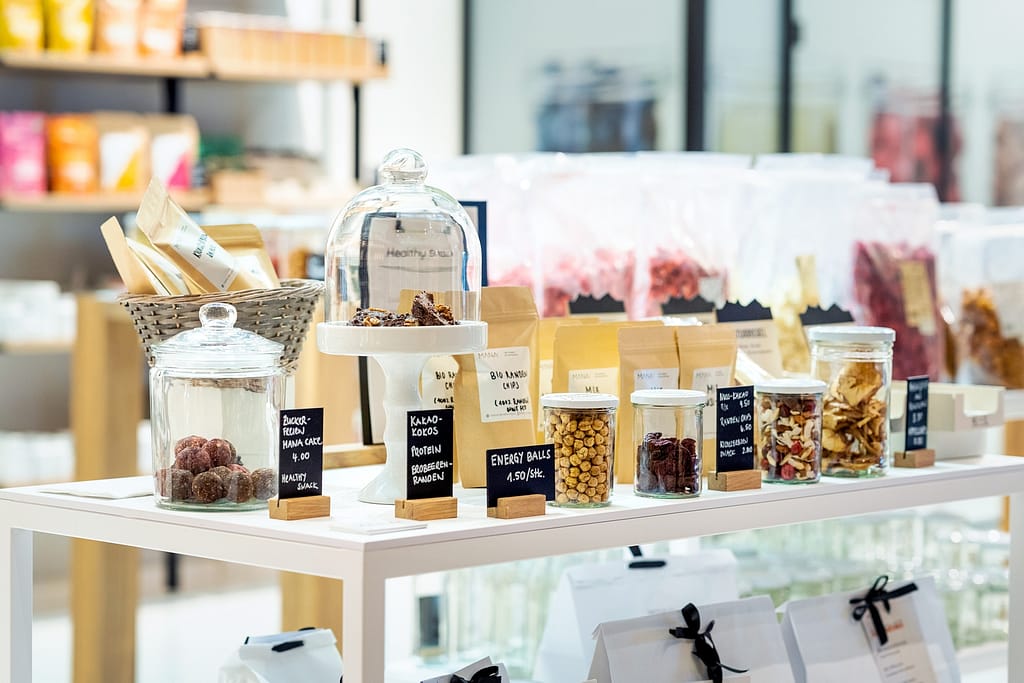 Do you end up making the same New Year's resolutions every year? This time you'll stick to them. At the MANA store, you can book personal nutrition coaching, have a body analysis carried out or simply purchase healthy food guaranteed to be free of any unnecessary additives, added sugar or other agents.
www.mana-ernaehrung.ch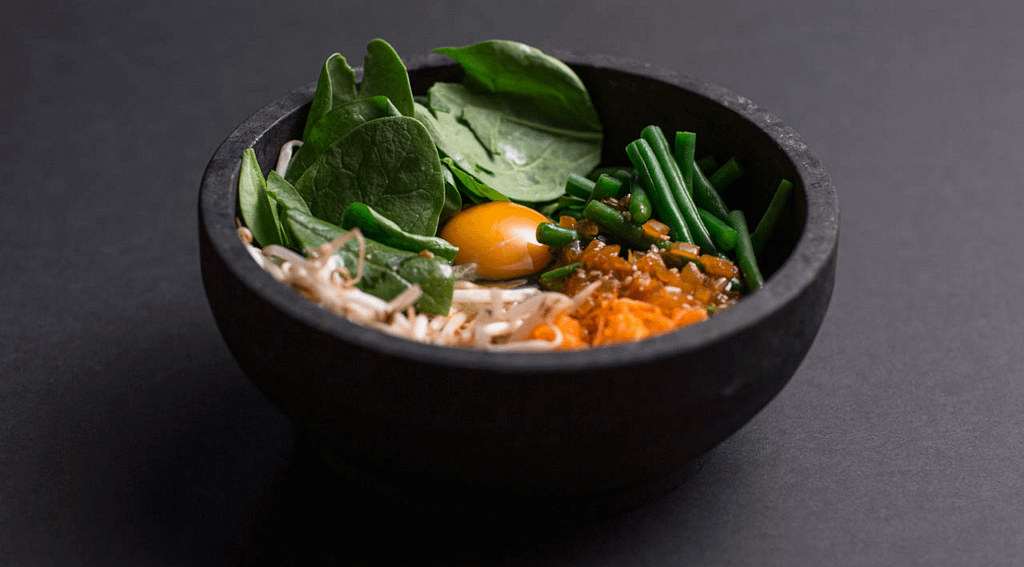 Anyone who's tried the Korean dishes at Miss Miu will know why this is one of the most popular restaurants in Europaallee. Give somebody a culinary treat by gifting them a voucher to enjoy a Korean barbecue, a hearty bibimbap or a bowl of fried chicken. Looking for a gift for bibimbap lovers? The hot stone for making bibimbap at home is available from the in-store Merchandise Shop. Still looking for a little Secret Santa gift? On site you will also find cute rolled sushi socks.
www.miss-miu.ch
At OCHSNER SPORT PRO in Europaallee Passage you will find many gifts for your sporty friends. The team recommends this winter heating socks with battery. The black Lenz Lithium Pack RCB 1800 ensures warm feet for all your outdoor activities. With the rechargeable batteries and their high capacity, all you need are the matching heated socks and the fun can begin. Whether in sports, leisure or even at work – cold feet will be a thing of the past from now on. The batteries are simply integrated into the matching socks and your feet are already supplied with a pleasant and adjustable heat. The heat of the socks then lasts up to 20 hours and through the app you can adjust the heating power individually to your wishes and needs. Important: The pack fits all Lenz products! So your loved ones will not have cold feet this winter.
www.ochsnersport.ch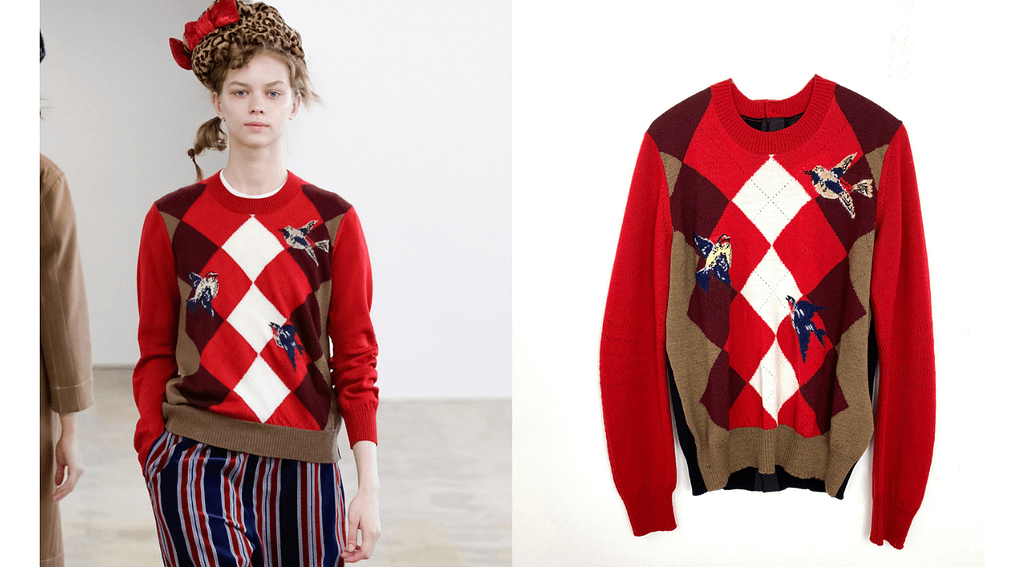 Whether perfume, exclusive items of clothing or hand-crafted ceramics – Opia's product range will delight the design-conscious and aesthetically minded. The concept store recommends various favourite items this year. Enjoy some wellness with the body oil and CBD bath salts from the sustainable beauty line Costa Brazil. Keep someone cosy with the handmade gloves by Meier Bruecher, which are manufactured in small batches in France and Italy. Or send your loves ones on a short aromatic trip to enjoy some heat with the 'Capri' perfume by 19-69.
www.opia.ch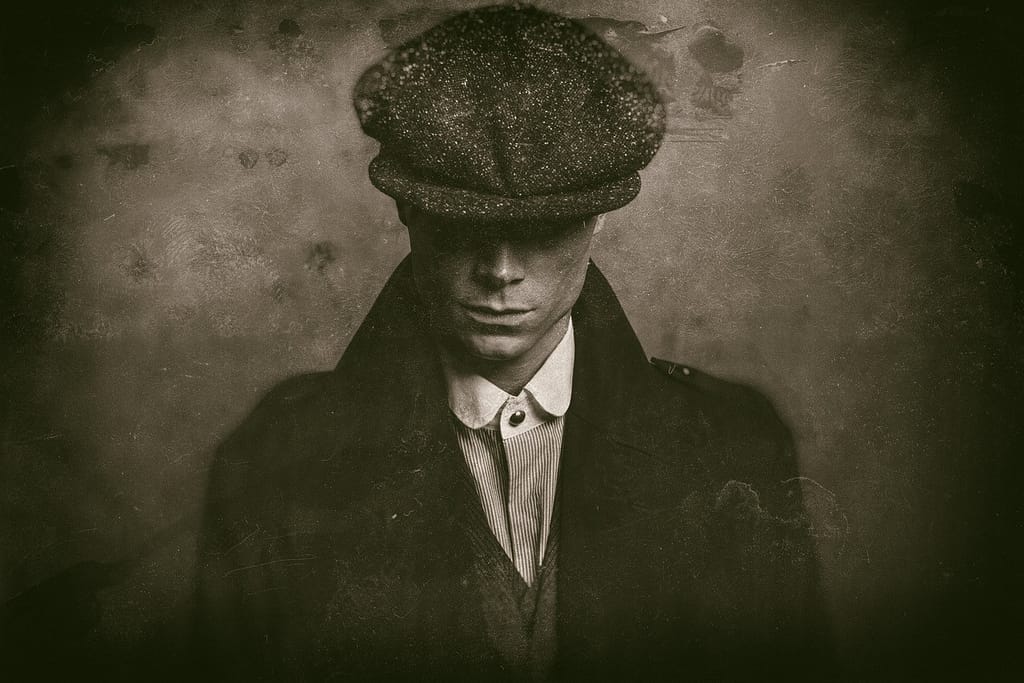 Oxblood has come up with a fantastic offer this winter. To get through the cold days, anyone with a bald head gets a 50% discount on the new range of flat caps on 'Sales Sundays'. Made from wonderfully warm Scottish tweed – they're great whether you've got hair on your head or not.
www.oxblood.ch
Whether it's a Christmas gift book, a thrilling crime novel, a gorgeous coffee-table book or a page-turner novel, you're sure to find the perfect Christmas gift at Orell Füssli. You'll also find lots of accessories and delicious goodies to complement your gift.
www.orellfuessli.ch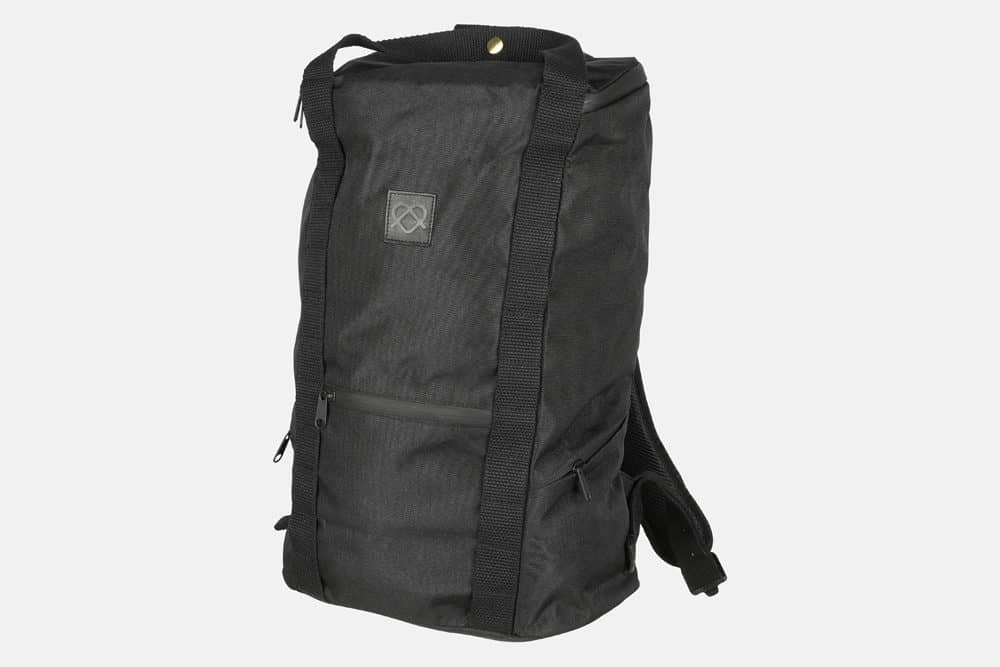 Rework's collections are made from second-hand clothing. You can see this upcycling project in action for yourself and watch how new items are made on site. The team recommends the Rework Recycle PET Backpack Large this Christmas – as the name suggests, it's a backpack made of recycled PET bottles.
www.rework.ch
Say it with chocolate this winter. The delicious pralines where you can print your own message from SAY CHOCOLATE make a wonderful gift – and not just at Christmas. The box of 16 comes with the inscription 'Safe X-Mas Time' this year – or the message of your choice.
www.saychocolate.ch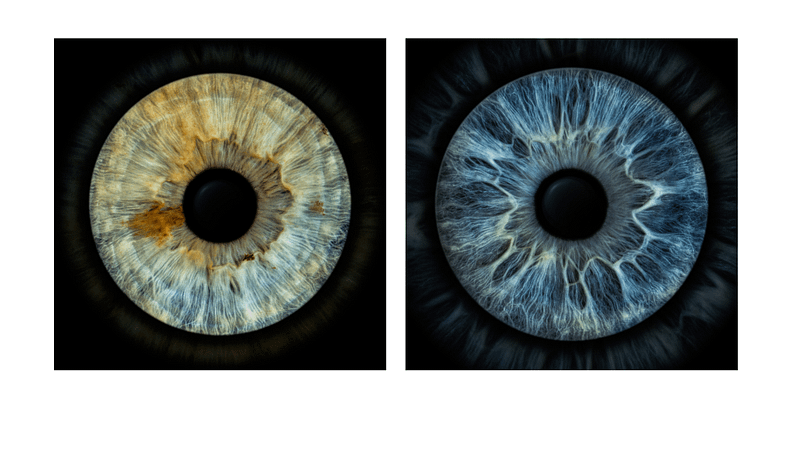 The eye is just as unique as the fingerprint. So why not turn it into a unique work of art? At Scharfmacher Brillen & Kunst, you can capture an image of your iris using macro photography and then have it printed on a material of your choice.
www.irisphoto.art // www.scharfmacher.ch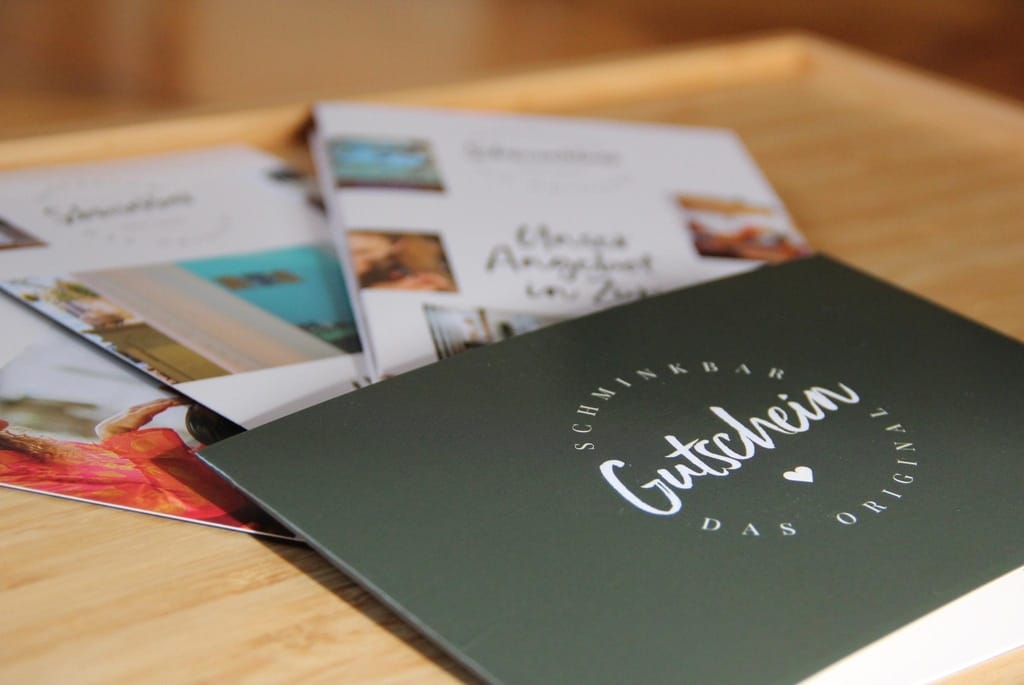 What could be better than a soothing treatment after a hectic Christmas? Get your loved ones a Schminkbar voucher so they can select and book the perfect option. It's a wonderful idea for him or her with everything from massages and facials to make-up courses available.
www.schminkbar.ch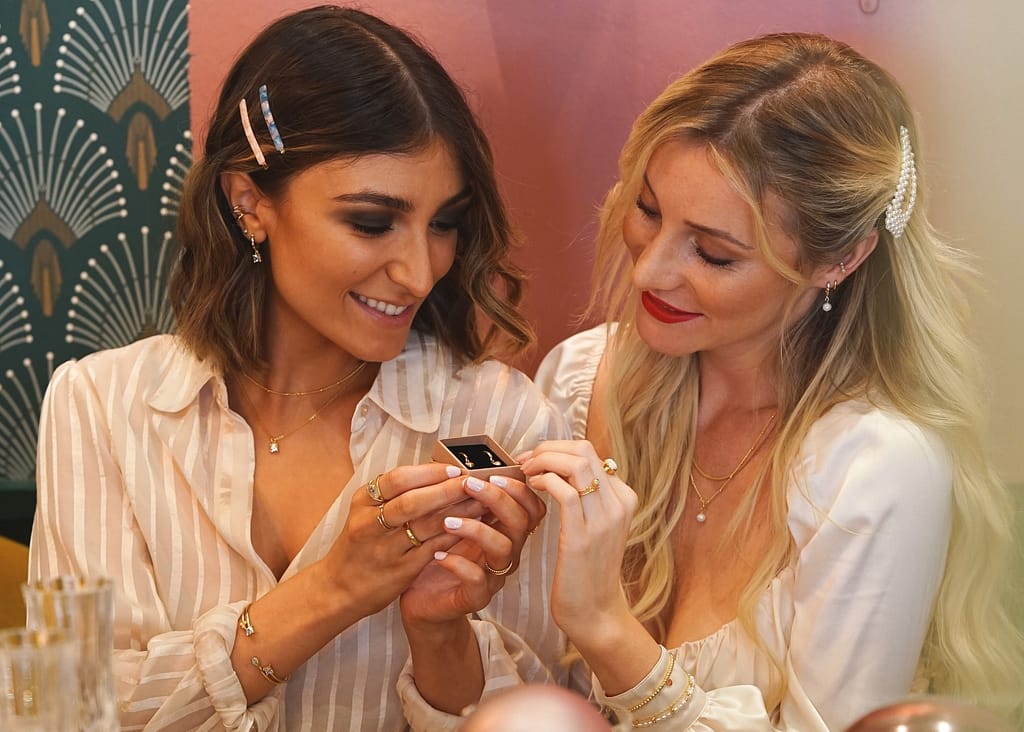 Exquisite jewellery by Tara Style. Lovingly hand-crafted jewellery from the Zurich label Tara Style is a great way of surprising your nearest and dearest at Christmas with a highly individual gift. The size of many items can be modified, and options can be combined and extended entirely as you wish. The vast range of timeless classics and trendy pieces means every jewellery lover will find exactly what they're looking for at Tara Style.
www.tarastyle.ch
Whether it's wellness, cosmetics or nutritional supplements – you'll find exactly what you're looking for at the TopPharm pharmacy in Europaallee. Take for example Dr. Bronner's care products (e.g. the all-one natural soap), which are all vegan, fair trade and made without animal testing.
www.apotheke.ch/europaallee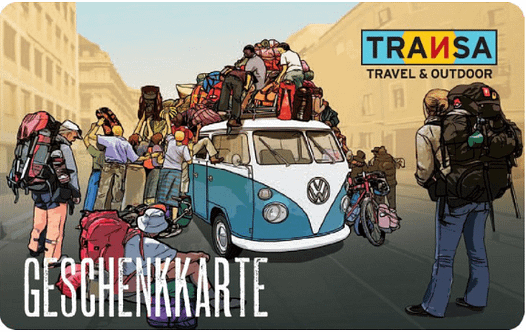 Everyone who loves outdoor activities will find a wide range of clothing and equipment at Transa. The Transa team recommends the extremely lightweight half-litre vacuum flask made from stainless steel as a Christmas gift: Microlite 500 Flip. So bring on the next adventure!

www.transa.ch As not everyone could afford bonsais in Japan, the kokedama was invented. They are houseplants in the shape of a moss ball. These handmade hanging plants are very popular nowadays and give a lift to any room. The online shop VEG and the City has a wide range of kokedama and lots of other plants which make fantastic gifts, either as a surprise for loved ones or as a treat for yourself.
www.vegandthecity.ch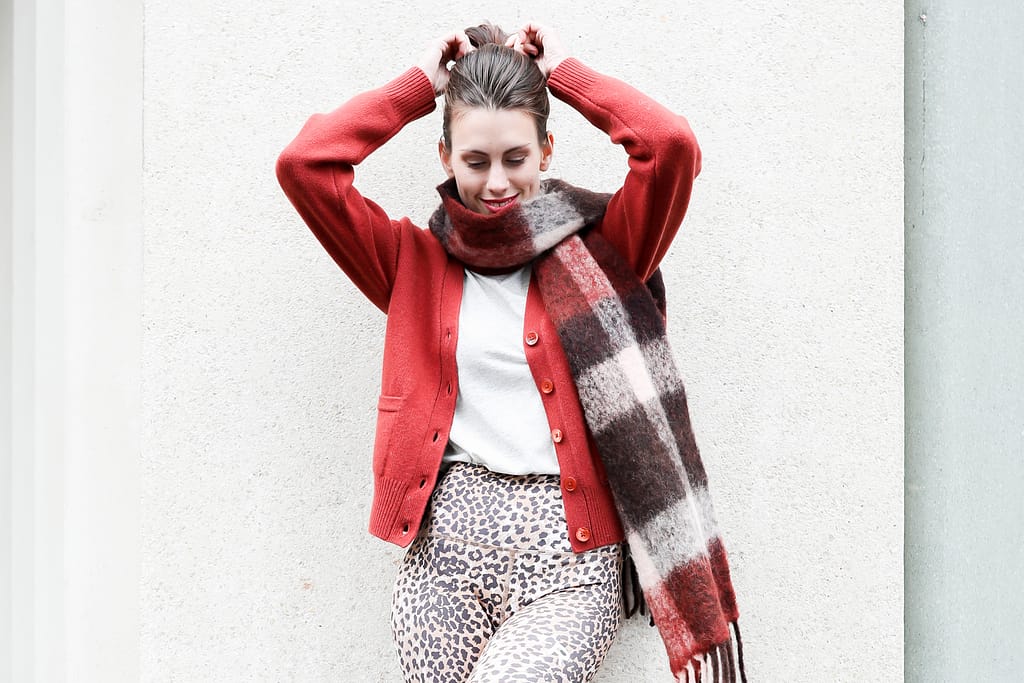 Vestibule, the Zurich outlet for inspiring Parisienne fashion, has plenty of great gift ideas, such as a handmade cap by Balcon Preysing and a luxury cardigan by Extreme Cashmere. For a small gift ceramics or a keyring by L'Elefantino are fabulous options. You'll find many more gift ideas at Vestibule's new shop.
www.vestibule.ch
It's hard to choose an oil or vinegar from vomFass's huge range of specialities. But actually, you don't have to: the 'Öl & Essig' (Oil & Vinegar) tester set contains eight 40ml bottles – freshly filled and labelled by hand. Other sets such as a selection of fruit balsam vinegar, various oils and spirits are also available.
www.vomfass.ch/zuerich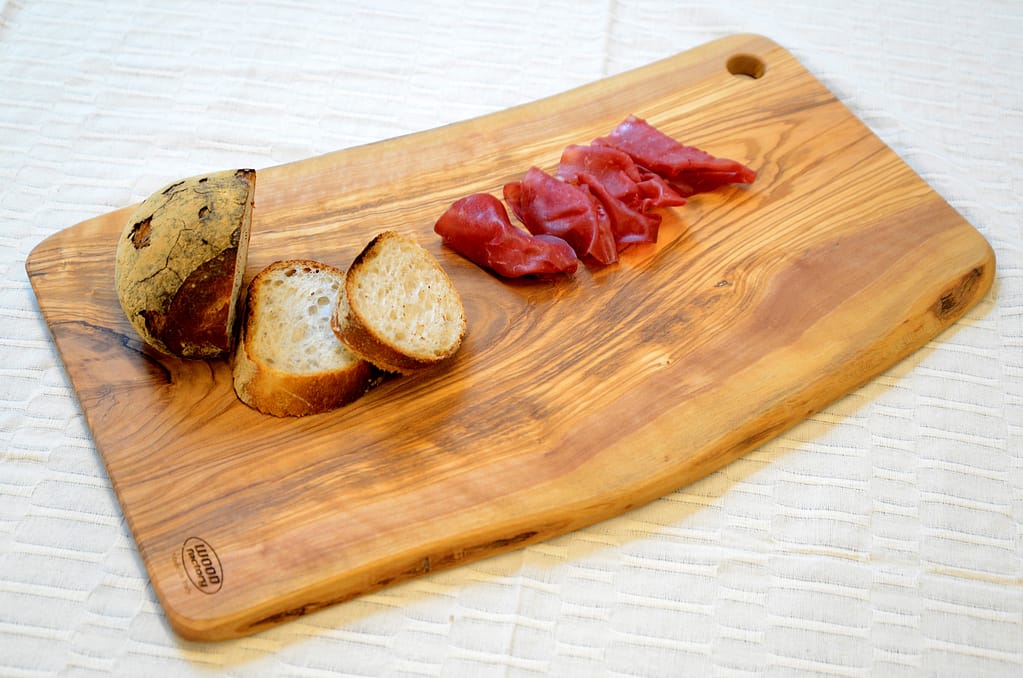 You'll find delightful gifts that brighten up the home in Wood Factory's range of handmade wooden furniture. What about a chopping board made from olive wood? As well as looking great, it's really handy when cooking.
www.woodfactory.ch
Give somebody a gift of oriental warmth with a voucher from YALDA. The in-store bazaar sells far-eastern specialities as well as Moroccan tableware, cookbooks and spices.
www.yalda.ch
Looking for something for someone who loves Greek cuisine? Then a voucher from YAMAS or YNOS is the ideal gift. Vouchers can be used for a sumptuous dinner in the restaurants, but also at the boutique which sells Greek wine and other Mediterranean specialities.
www.yamas.ch // www.ynos.ch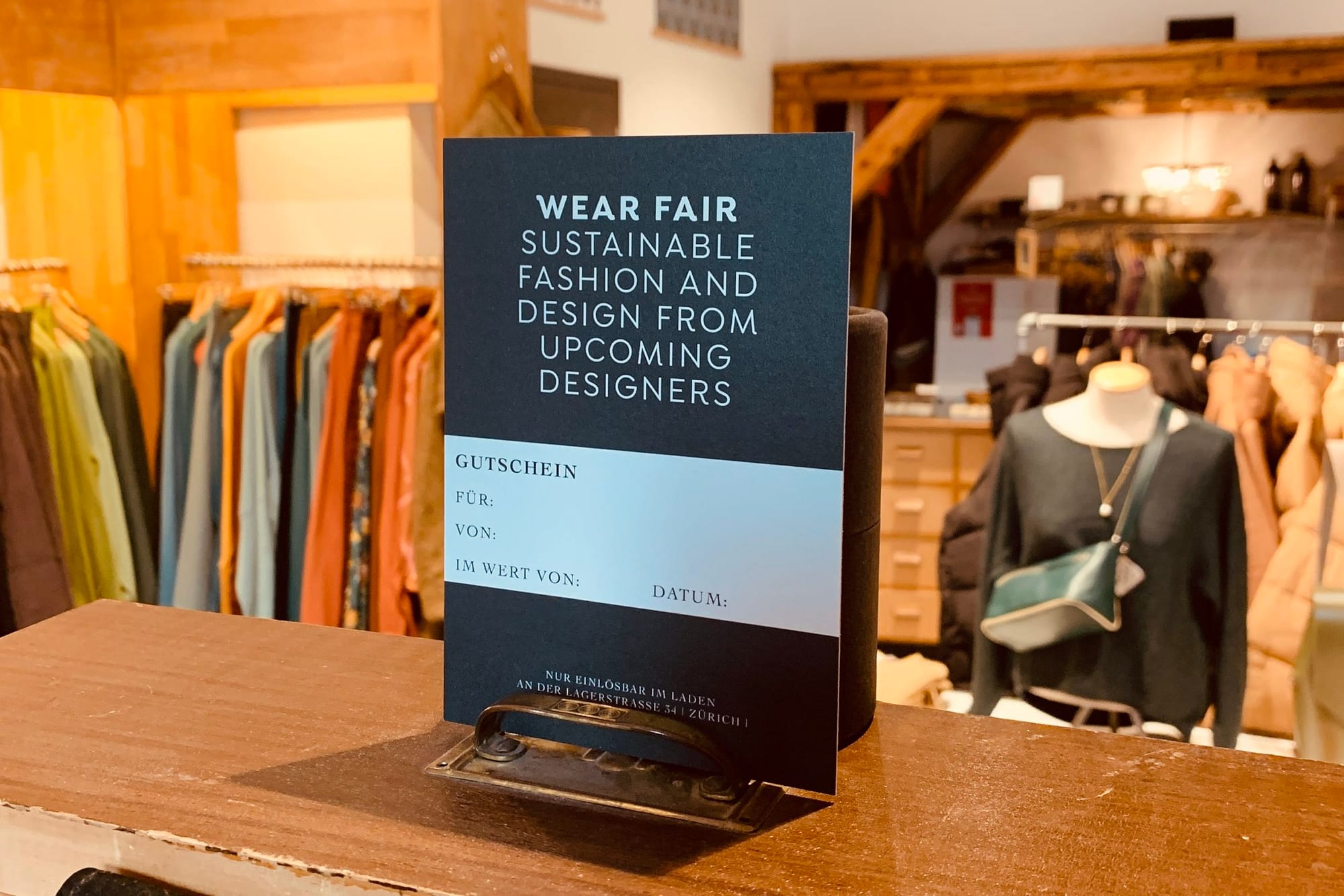 Nach Lust und Laune shoppen – und das erst noch mit gutem Gewissen. Das ist möglich mit einem Gutschein von
Shopping whenever you fancy but with a clear conscience? Then a zämä voucher is the perfect gift. The concept store sells modern fair fashion stocking leading Swiss and international brands.
www.zaemae.ch